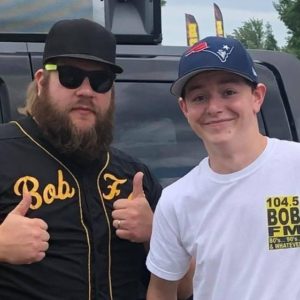 BOB FM Morning Show w/Mikey Zeroe
Wake up with the BOB FM Morning Show every morning from 6am-9am!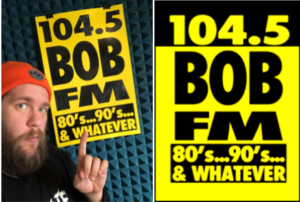 I've been on the air at 104.5 BOB FM for about 6 years. I landed in the wild world of radio after my wife and I competed on The Amazing Race on CBS, and while doing countless media days to promote the show, I ended up doing an interview on 104.5 BOB FM and haven't left since. I started out doing "guy on the street bits" on the morning show, to becoming a producer on the show within a year. After producing the show for a little over two years, I took over as host and it's been magic ever since. In my personal life I enjoy professional wrestling first and foremost. I watched it growing up, trained professionally when I was 16, and began promoting wrestling events when I was 18. Here I am at 32 years old still doing all of that. Radio and Pro Wrestling are very similar, believe it or not. If I'm not obsessing over wrestling you can find me helping my wife, Rochelle, out with her subscription box business, Quirky Crate, being a super cool (and never embarrassing) step dad of a super creative teenager who is always on the go, Nehemiah, or spending quality time with the best dog in the World, my Pomeranian Doug.
Intern Brendan
One of the oddest people you'll meet, he is outgoing and loves to talk sports! If you're looking for someone professional and proper, Brendan is not it!